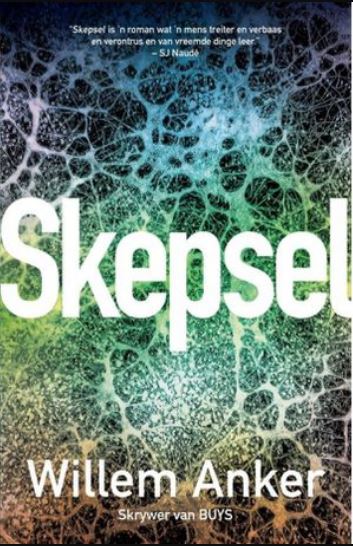 Skepsel, deur Willem Anker, Kaapstad : Queillerie, 'n druknaam van NB-Uitgewers, 2020, ISBN 978079580217, R. 320.00
Catalogus
Verkrijgbaar als E-book
Aan die Kaapse Weskus versorg Rebecca Maas haar sterwende pa in 'n tegnologies gevorderde slimhuis, 'n huis wat praat in 'n halfbekende stem. Op die horison, 'n olietenkskip.
'n Posthuman biohacker trou met die enorme skip, en maak kuns oor die wittebroodsreis. 
En in die yswildernis van Svalbard verdwyn 'n navorser se minnaar spoorloos. Hulle is daar om geheimsinnige spierwit items te ondersoek – dalk beendere, maar dan beendere wat vertak en ineensmelt soos geen bekende skepsel s'n nie.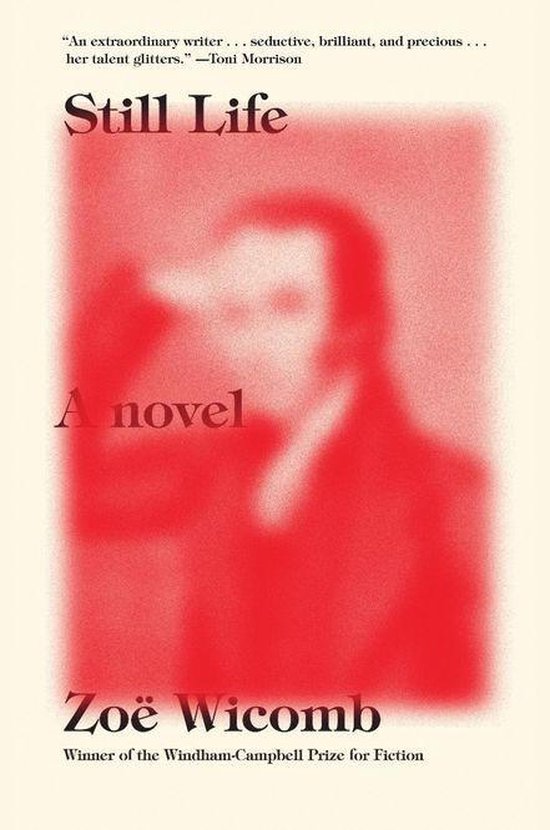 Still Life : a Novel, by Zoe Wicomb, The New Press, 2020, ISBN 9781620976104
Catalogus
Verkrijgbaar als E-book
**A New York Times Top Historical Fiction Pick of 2020
A stunningly original new novel exploring race, truth in authorship, and the legacy of past exploitation, from the Windham-Campbell lifetime achievement award winner**
When Zoë Wicomb burst onto the literary scene in 1987 with You Can't Get Lost in Cape Town, she was hailed by her literary contemporaries and reviewers alike. Since then, her carefully textured writing has cemented her reputation as being among the most distinguished writers working today and earned her one of the inaugural Windham Campbell Prizes for Lifetime Achievement in Fiction Writing.
Wicomb's majestic new novel Still Life juggles with our perception of time and reality as Wicomb tells the story of an author struggling to write a biography of long-forgotten Scottish poet Thomas Pringle, whose only legacy is in South Africa where he is dubbed the "Father of South African Poetry." In her efforts to resurrect Pringle, the writer summons the specter of Mary Prince, the West Indian slave whose History Pringle had once published, along with Hinza, his adopted black South African son.
At their side is Sir Nicholas Green, a seasoned time traveler (and a character from Virginia Woolf's Orlando). Their adventures, as they travel across space and time to unlock the mysteries of Pringle's life, offer a poignant exploration of colonial history and racial oppression.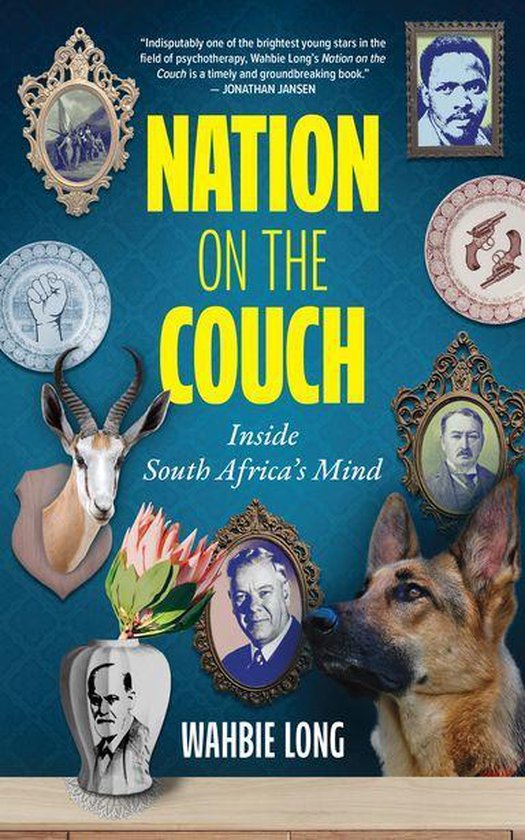 Nation on the couch : Inside South Africa's Mind, by, Wahbie Long, Melinda Ferguson Books (NB Publishers imprint), 2021, ISBN 9781990973307, R. 280.00
Catalogus
Verkrijgbaar als E-book
Provocative, insightful and brilliantly written by Professor Wahbie Long, Nation on the Couch explores life in our beloved country through the lens of psychoanalysis. By focusing on the idea of a 'political unconscious', it argues that there is much to be learnt from excavating the inner life of South Africans, which can illuminate the external problems that beset us from all sides. It will challenge readers to rethink the way we see ourselves, why we do what we do and why we are who we are.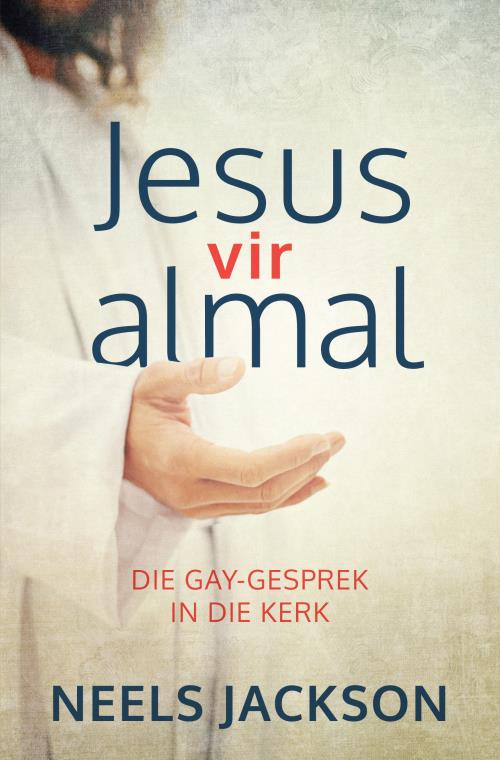 Jesus vir almal : die gay-gesprek in die kerk, deur Neels Jackson, Lux Verbi (NB Publishers imprint), ISBN 9780796322494, R. 210.00
Neels Jackson glo dat godsdiens grootliks gaan oor die navolging van Jesus. Vir hom het Jesus se liefde egter implikasies vir die gay debat. Jesus se liefde vir gay mense moet verstaan word in die lig van Jesus se liefde vir die randfigure van sy tyd. Die skrywer ontleed die sewe gay-tekste in die Bybel binne die konteks waarin dit geskryf is en vul sy argument aan met die behandeling van 'n misverstande en ander argumente wat gaywees veroordeel. 5.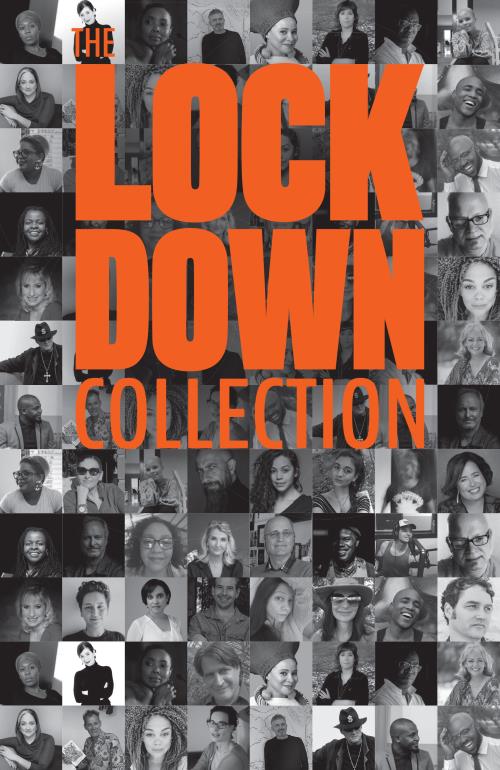 Lockdown Collection, Samengestel deur Melinda Ferguson, Melinda Ferguson Books (NB Publishers imprint), 2020, ISBN 9781928421269, R. 280.00
Sentenced to Lockdown, regarded as "non-essential", a group of 40 South African writers get together in a virtual Corona Collective, to pen The Lockdown Collection. This historical gem showcases a list of South Africa's most celebrated writers, disruptors and thinkers, including: Sisonke Msimang (Always Another Country), Fred Khumalo (Bitches Brew), multi-disciplinary poet, Lebo Mashile and Pumla Dineo Gqola (Rape A South African Nightmare). There's the comic genius of Ben Trovato (Durban Poison) and Everyday Zulu Melusi Tshabalala, while the likes of  Khaya Dlanga, Dudu Busani-Dube, Rahla Xenopoulos and Haji Mohamed Dawjee dig deep to find true meaning in the time of Corona.  Profound, insightful, angry, tender and searing, at times the work is even hilarious.
"I jotted down a list of dream authors and decided to take my chances to see whether any one of them would agree to go on this mad venture with me," says maverick publisher, compiler and contributor, Melinda Ferguson, "I hoped a few of them would say "yes". Turns out all 40 of them did."

Compiled from the best of the two hit e-books Lockdown and Lockdown Extended, that Ferguson launched, back to back during the first four weeks of lockdown, as well as including new essays by the likes of New Frame's Richard Pithouse, Kharnita Mohamed and Carsten Rasch, the work brilliantly tries to make sense of a world held hostage by a virus.

There's Lebo Mashile's sassy critique of Black Twitter and no-holds barred attack on the state of arts and culture in South African Lockdown, while Sisonke Msimang refuses to call this time of Corona an "opportunity" to get get zen via meditation apps, but rather to see the global lockdown for what it is – a crisis. The theme of crisis is evident throughout the book, but especially visceral in respected academic, Kharnita Mohamed's brilliant essay on crises in universities, tracking the Rhodes Must Fall movement In 2016/2017, the death of UCT student Uyinene in 2019, to the current challenges that the Coronavirus has created on campuses and households across South Africa. Melinda Ferguson's Wounded Healers opens a portal to the possibilities of global healing,  as she attends around the clock 12 step meetings for addicts on Zoom, seeking recovery and redemption. Then there's award winning author, Fred Khumalo, who ponders his role as a writer, while getting obsessed with Tiger King, while celebrated news editor, Ferial Haffajee feels deep loss as her beloved Joburg shuts down. Khaya Dlanga has to field off mourners at a church service in the Eastern Cape, due to limited numbers at funerals, according to Disaster Regulations, as he mourns his brother, Nganga, who took his life, just two days before Lockdown. Marianne Thamm encourages us to create a room in the mind to travel to far off places, which allows fiction writers Phumlani Pikoli, Steven Sidley, Kelly Eve Koopman and Rof Maneta to do just that. And then there are those who wrestle with the gods: Sara-Jayne Makwala King longs to delete her prayer app, but finds herself on her knees and desperate enough not to, while Dave Muller gets up close and personal with his maker as he contemplates the advent of our planet's First Lockdown.

While Melusi Tshabalala writes steamy WhatsApp love letters  to his "thikin" during isolation,  Haji Mohamed Dawjee sees Lockdown as an ICU room, but insists on the duality of hope and despair.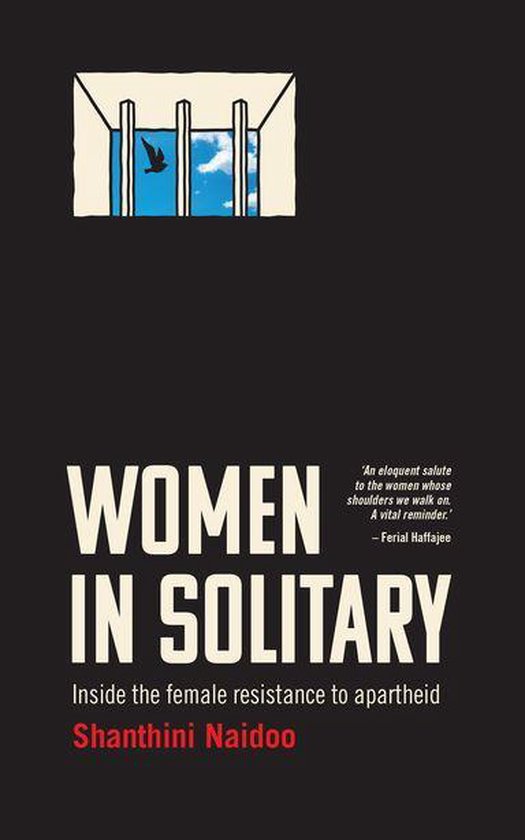 Women in solitary : Inside the Female resistance to Apartheid, by Shanthini Naidoo, Tafelberg (NB Publishers imprint), 2020, ISBN 9780624089803, R. 300.00
Catalogus
Verkrijgbaar als E-boek
"The freezing loneliness made one wish for death,' journalist Joyce Sikhakhane-Rankin said of solitary confinement. With seven other women, including Winnie Madikizela-Mandela, she was held for more than a year. This is the story of these heroic women, their refusal to testify in the "Trial of 22′ in 1969, their brutal detention and how they picked up their lives afterwards.  
De Nederlandse vertaling 'Vrouwen, verzet, en apartheid' is zojuist verschenen bij uitgeverij Epo.
Binnenkort presenteert het Zuid-Afrikahuis de officiële boeklancering van de Nederlandse vertaling, dus houd onze website in de gaten!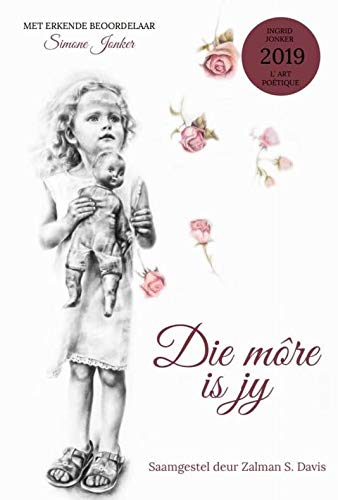 Die môre is jy, samengestel deur Zalman S Davis, Vaalpark, Minimal press, 2019, ISBN 9780639800837, R.205.00
Die Ingrid Jonker: L' Art Poétique-digkompetisie is 'n nuwe, opwindende projek waarmee Minimal Press publikasiegeleenthede vir opkomende digters skep. Die kompetisie vind elke jaar plaas ter herdenking aan Ingrid Jonker vir haar bydrae tot die Afrikaanse letterkunde, en haar veg vir menseregte. Vanjaar is daar opwindende nuwe digters waaronder Johann van der Walt, Elna Kruger en Werner Wehmeyer.
Film van de maand:

Stroomop, 2018, Ivan Botha 1985-(Filmregisseur)(Filmproducent)(Scenarioschrijver)Danie Bester(Filmproducent)Donnalee Roberts(Filmproducent)(Acteur)(Scenarioschrijver)Sean Robert Daniels(Scenarioschrijver)Simoné Nortmann(Acteur)Chanelle de Jager(Acteur)Ilse Klink(Acteur)Carla Classen(Acteur)Armand Aucamp(Acteur)Adeline RadloffFilm Factory(Productiemaatschappij)17 Films (South Africa)(Productiemaatschappij)FilmFinity(Distributeur)
DVD in catalogus
Boek in catalogus
In Stroomop we meet five women who are all drowning in the rough waters of their own lives. For individual reasons, these ladies end up together on the Orange River for a river rafting adventure. During this adventure, their rowboat is swept away, and their guide is lost in the terrifying water. They are left to their own devices to survive in the wilderness, unaware of the fact that their own realities and life abilities have already prepared them for the challenges ahead. But will that be enough? Stroomop is an adventure film about self-discovery, self-acceptance, forgiveness and healing.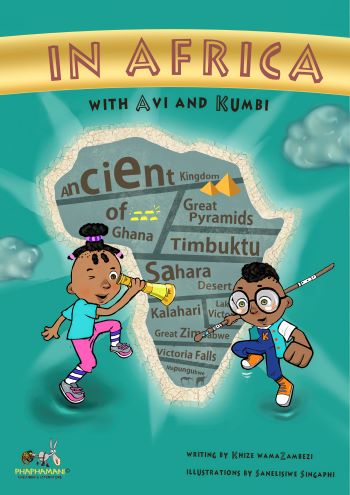 Jeugdboek van de maand:
In Africa with Avi and Kumbi, written by Khize Wama Zambezi, illustrated by Sanelisiwe Singaphi, Phaphamani Children's Literature, 2018, ISBN 9780620819534
Catalogus
Engelse editie te koop
Nederlandse editie te koop

When South African historian Nomalanga Mkhize was searching for a book on the history of Africa for her young daughter, she soon discovered that a suitable copy was not easy to come by. Disappointed with the lack of material to teach African children about the history of their own continent from an African perspective, she decided to write a children's book herself.

In Africa with Avi and Kumbi is a fully illustrated adventure book that covers the history of Africa from the first humans, who left their marks in rock art, to important figures during the period of independence. The book has 34 pages, each focusing on an important landmark in the continent's rich past. The book's protagonists Avi and Kumbi guide young readers from past to present.